You have listed your app on the Shopify App Store. Now, what?
After listing your new app on Shopify, the next part of the process is all about marketing. Online advertising through Facebook or Google Ads is often the go-to choice for app promotion. However, these platforms can prove costly. So, in this blog, let's talk about how you can build an ad campaign; using the Shopify App store to promote your app.
How to use Shopify App Store for your app promotion?
Let's dive into how you can create an ad campaign in Shopify and use it to promote your app(s).
To set up your first ad, navigate to your Partner Dashboard. Then click on Apps -> Ads -> Create ad.
Note: Your app must be listed in the app store to create ads.
Here, you will need to specify the details of your ad, including identifying your keyword strategy.
Ads on the Shopify App Store work by auctioning specific keywords. When you create an ad, you'll specify which keywords you want to bid on. When a user searches for that keyword in the app store, an auction occurs where every advertiser who wants to show up for that keyword competes by submitting a bid. The winner(s) of that auction gets to show their ad. A cost is only incurred if a user clicks on the ad, and the cost per click is the bid amount at the time of the auction.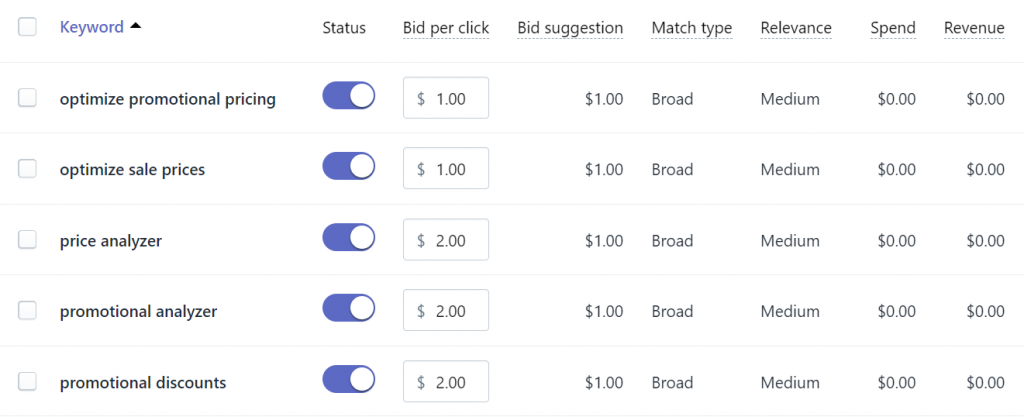 Choosing which keywords to bid on is a strategy unto itself, so knowing your niche is doubly important. Instead of spending money on every keyword, you can think of, focusing on keywords that are highly aligned and relevant to your industry is a better way of spending your ad budget. Users search for certain keywords with a specific intention, so instead of targeting random keywords, focus on that intention instead.
Understanding your app's niche and the kinds of phrases users in that niche are searching for will help you better target your high-potential users with your ad campaign.
The best advice for your keyword strategy is to be strategic: understand what you're trying to achieve, what kind of users you're trying to attract, and what those users are likely to be searching in the app store. Doing so allows you to better leverage your advertising budget.
Once you've put your keyword strategy in play, it's important to track the results.
Track the performance of your ad campaign
Iterating and improving on your bidding strategy means tracking the results of your campaigns. All the key analytics you need to do so are available in your Partner Dashboard. They'll help you determine if you should increase or decrease bids, show your cost per install, and identify your most valuable keywords.
Among the available reports in the dashboard is the powerful search term report, which shows what terms users searched for when they came across your ad. This helps you optimize your ad through keyword management but can also help with your organic ranking by showing what terms you should use to optimize your app listing.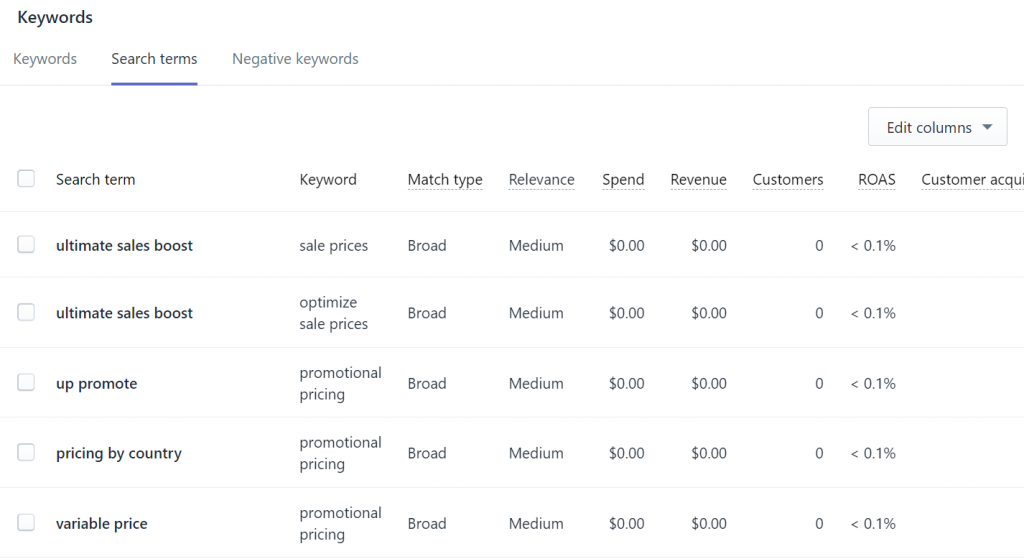 Understanding the reports available to you will help you fine-tune your strategy.
That's about it. Feel free to leave a comment/feedback in the comment section below.