One of our mantras is "launch your thing today" but where do you start? If you are starting to build your startup/product, the first thing you need to do is, develop your first website/landing page.
This post will help you take your first steps toward launching a website — in only a few minutes.
Things you're going to need:
A Domain name and web hosting
A WordPress install
Logo
Step 1: Give a name to your website, buy a domain name and web hosting.
Choosing a website name is the most fun aspect of the whole process. It is definitely challenging, but you will find something that perfectly fits your brand with some creativity. When coming up with a suitable domain name, it's important to keep these questions in mind: Is the domain name short? Is it easy to remember or type? Hard to mix up with someone else's site with yours? Once these questions are answered, there shouldn't be too much difficulty choosing an appropriate domain!
You can use Hostinger's Domain Checker feature to check whether the domain you like is available or not.
Once you know which domain name you want, the next step is to register it and buy a hosting package in one go.
Buying your domain name and hosting
If you are not a developer, don't worry at all. Many companies sell the complete package of a domain, web hosting, web platforms, and everything else you need.
For this blog, we are going to use Hostinger. You can choose any other web host as per your choice. We also like WPEngine and Pantheon. Honestly, anything that gets you up and running quickly is fine. CrowdTamers.com was hosted on GoDaddy for a decade!
Let's get started and build a website:
Visit Hostinger.com and click on "Start Now"
Since we need WordPress as our Web Platform, choose "WordPress Hosting" and select a package as per your need and proceed ahead.
Select the basic plan for now. You can always change it later if needed.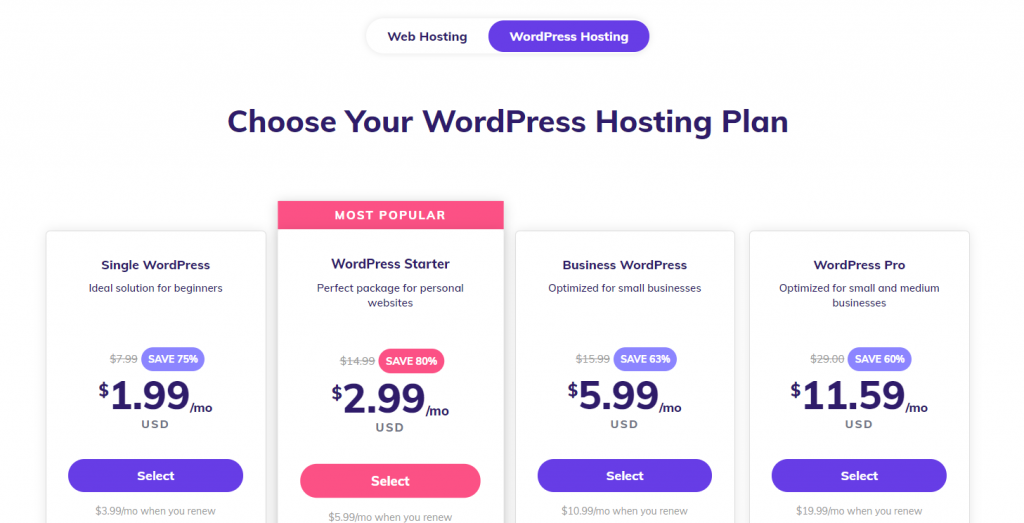 Once you select your plan, you will be redirected to the checkout page. Complete the payment.
You have now successfully purchased your hosting and are just a few clicks away from creating your website.
Now, login to Hostinger cPanel and click on "Manage" under "Hosting".
There're various tools and settings available to help you manage your hosting. You can create email accounts, subdomains, databases, and much more.
Since we want to install WordPress, let's scroll down to "Auto Installer".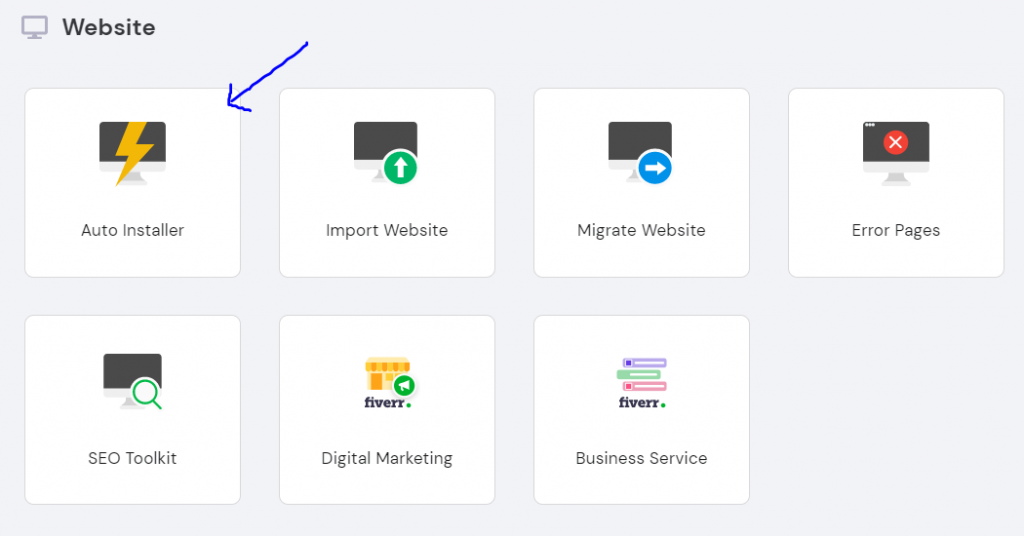 With Auto Installer, you can install different applications on your site. To install WordPress, click on 'Select' under the WordPress section.

Then choose your domain name and enter username, password, email, and website title. And then click on the "Install" button.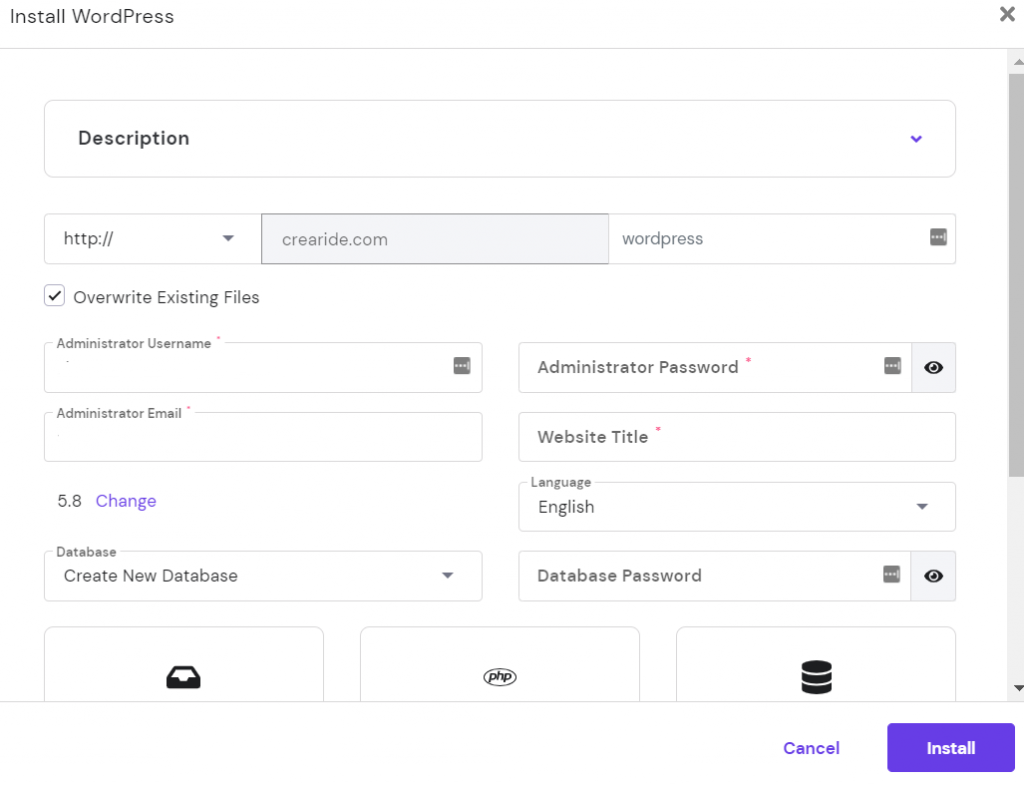 Congratulations, you have successfully installed WordPress on Hostinger! Now, you can go ahead and start building your website.
Setup your WordPress
Now let's start building our website.
On your Hosting Account, click on "Dashboard" under the "WordPress" section.
Now click on "Edit Website". This will take you to the WordPress Admin area.

Now let's start customizing our website. Click on "Appearance" → "Themes" and select a theme that you like. There are tons of themes available. Some are free, and some are paid. Select the theme that you like.
Once you select your theme, click on "Activate".
Now you back to your dashboard and click on "Customize your site."
There are thousands and tools available that you can use to develop your website.
Start writing the site copy and design the website as you like.
Now let's generate a logo.
Logo
Designing a logo can be an arduous task. You want to make sure you're creating something that personifies your brand and is aesthetically appealing for the rest of your site's design, so it's important to first find some inspiration before starting!
There are various websites available that generate logos based on AI. For the sake of "launching today", generate a logo with the help of an AI and change it later once the traffic starts coming to your website.
You need to identify at least two to four colors that reflect your website. Choosing the colors for your logo design doesn't have to be hard. You should use the color scheme of your brand guidelines if you already know them and then tweak it as necessary during development.
Shopify's Hatchful is a fantastic tool to generate a quick logo. You can also use Canva to generate a free logo.
Once you have your logo with you, use it on your website and hit "Launch".
That's it! You've just learned how to launch a website! 🍾🎊
The cool thing about the process presented here is that you can do it all by yourself and don't have to hire anyone. Creating a website with WordPress as your platform is the most budget-friendly solution available.
If you have any questions, leave a comment down below or ping us at @crowdtamers.