Artificial Intelligence is revolutionizing the way marketers create content. Creative marketing teams are always looking for ways to increase their content production without sacrificing quality.
There are countless AI content tools today to help content writers. And in this article, we compare 5 of the most popular software on the market.

Jarvis AI
Jarvis is one of the most popular AI content generator tools in the market. It can generate blogs, ads, product descriptions, website copies, social media posts, and even ebooks!
The content is generated through the AI assistant Jarvis. The generated content claims to be unique, original, and accurate.
Jarvis supports around 25 languages and helps you generate various content forms, including long-form content, YouTube Scripts, marketing copy, emails, product descriptions, etc.
We used Jarvis.ai to write a blog asking the question, "Will AI writers replace human writers?" See the result yourself!
Pros
AI-generated content that is unique and passes plagiarism tests
Chat support and live training
Can write articles, ads, sales letters, product descriptions, etc.
Content improver – can help rewrite articles
Supports long-form content
Cons:
No pre-installed grammar checker
Not best for technical articles
Pricing is high
Sample content created by Jarvis –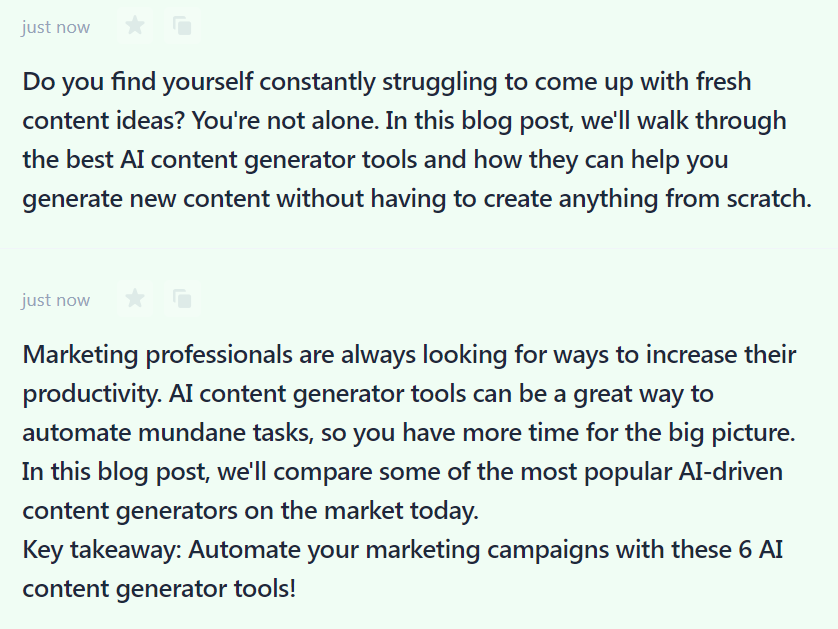 Let's take a look at the pricing
CopyAI
The main feature of the tool is straightforward. You input an excerpt, and the AI will generate the content for you within seconds.
For example, if you have writer's block and you are stumbling on writing, say, a blog or a social media post, or product description, CopyAI will help you complete the task.
In order to get better results, provide a longer description for better results.
The tool currently supports 24 languages.
Pros:
Easy to use.
Unlimited runs
Capable of creating various kinds of content and formulate content strategy.
Fast
Cons:
Grammatical errors in the generated copies.
No complete blog post creation
Sample content created by CopyAI –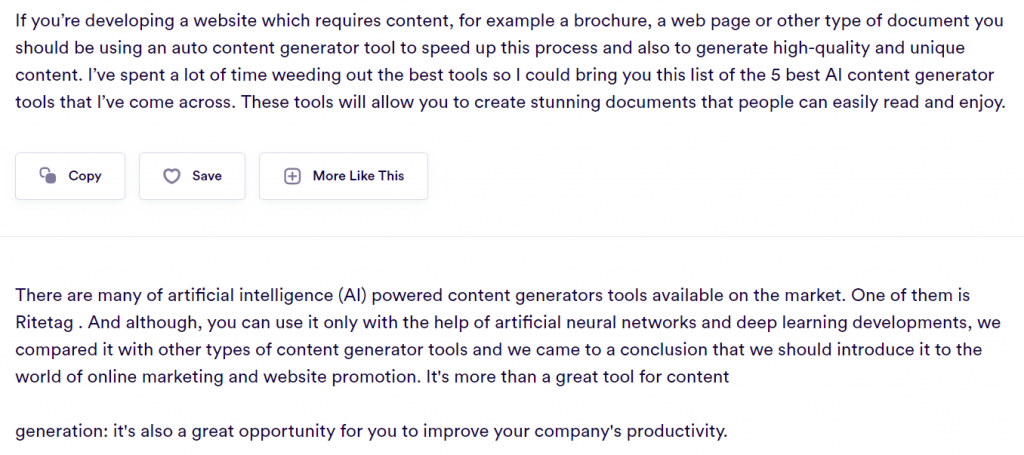 Let's take a look at the pricing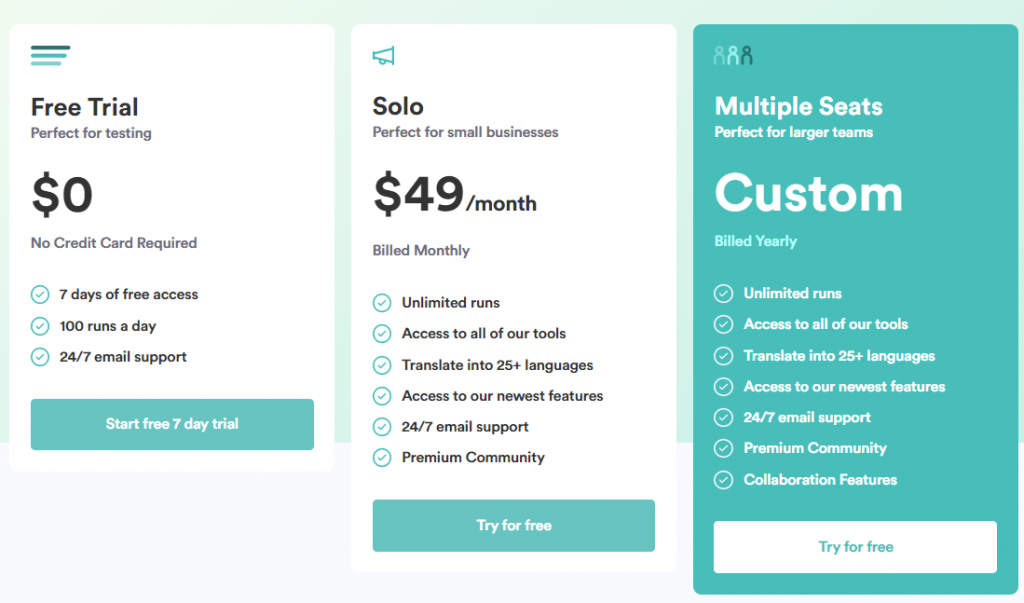 Copysmith has more or less the same features as CopyAI. If you're looking for a way to create ad copies or blogs in a short period of time, Copysmith is your tool. One of the best features of Copysmith is that it allows adding keywords for the AI to target or avoid while creating the copy.
Copysmith also supports various languages.
Pros:
Keyword targeting
Plagiarism Checks
Capable of creating content in various different languages.
Cons:
Fewer templates than competitors
The quality of content is not as good as others. (I say this, because the generated content had numerous factual errors. It needs intensive editing and fact checking to make it work)
Sample content created by Copysmith –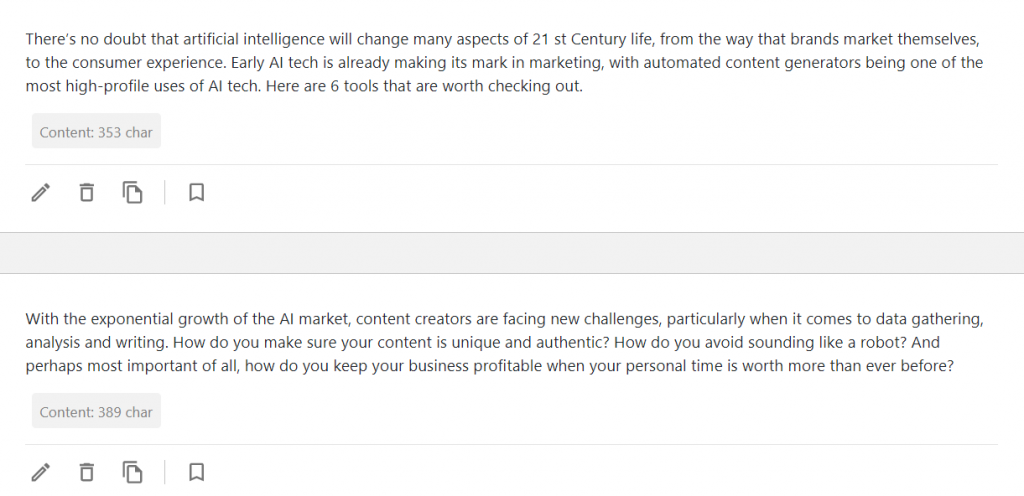 Let's take a look at the pricing –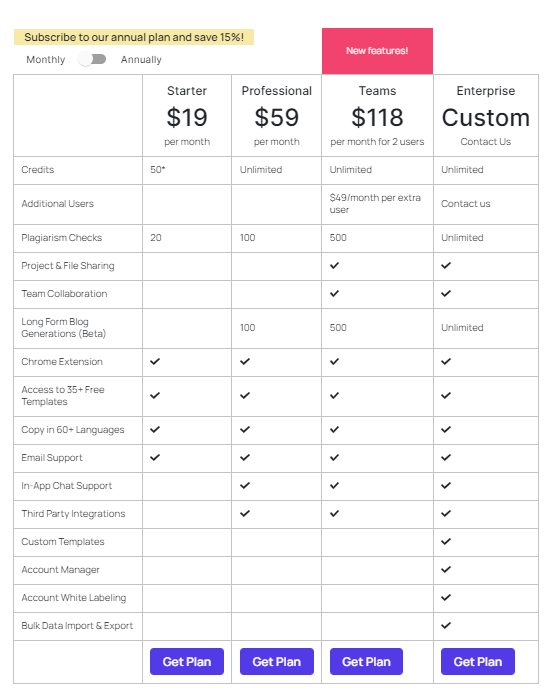 Rytr
Rytr is another interesting tool that uses Artificial Intelligence and Machine Learning to create content. Comparatively, Rytr is a new tool and is quite affordable. The features of Rytr are mostly similar to its peers. The UI is clean and easy to look at.
Pros:
Free forever
Supports dozen of languages.
Clean and fast UI
Fast content generation
Affordable (for the premium plan, the pricing is only $29/month)
Cons:
Creating quality content requires a lot of human interventions.
No long-form content generation template.
Fewer templates than the other AI tools.
Sample content created by Rytr –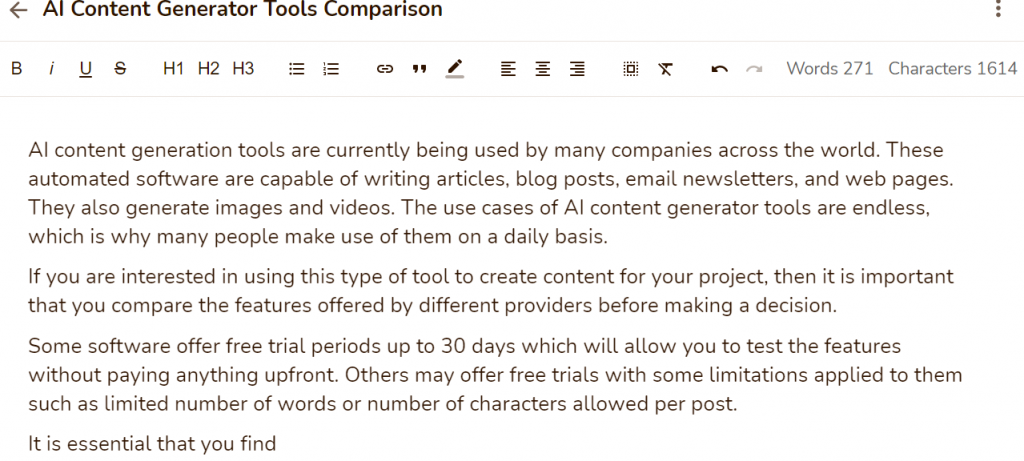 Let's take a look at the pricing –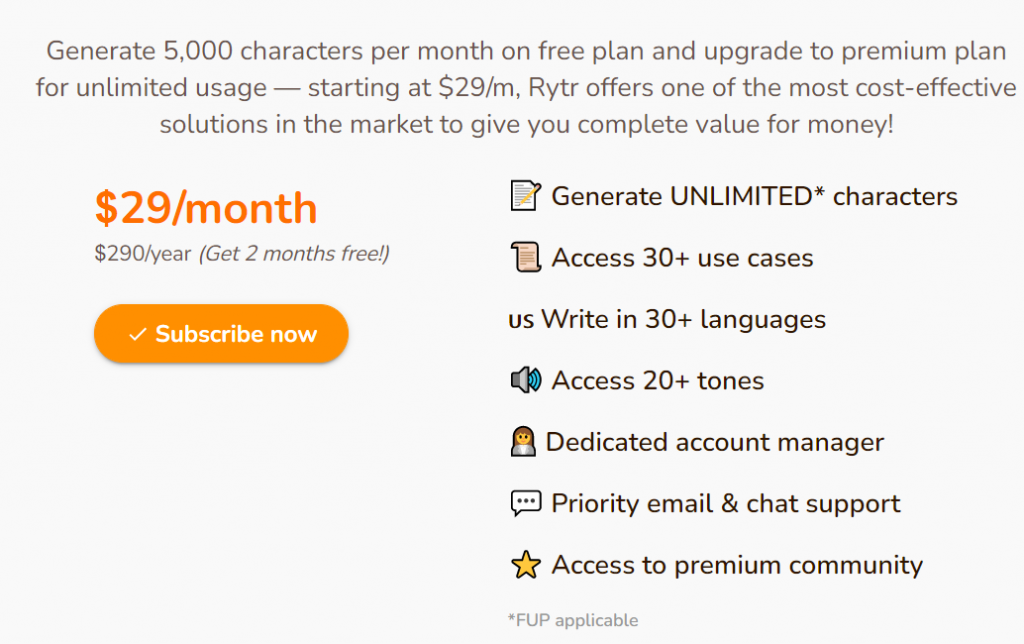 Headlime
Headlime is an all-purpose content tool that fits all your needs. The tool is quite similar to Copysmith, Copy.ai, and Jarvis. One of the features that I really liked was you can input the tone of voice and creativity. Headlime can also create an entire landing page for you (not only the text).
Pros:
Supports 10+ languages.
Good collaboration tool.
Excellent AI copywriter.
Better content generation overall.
Cons:
AI-Generated content is not up to the mark.
No API integrations available.
Sample content created by Headlime –
Let's take a look at the pricing –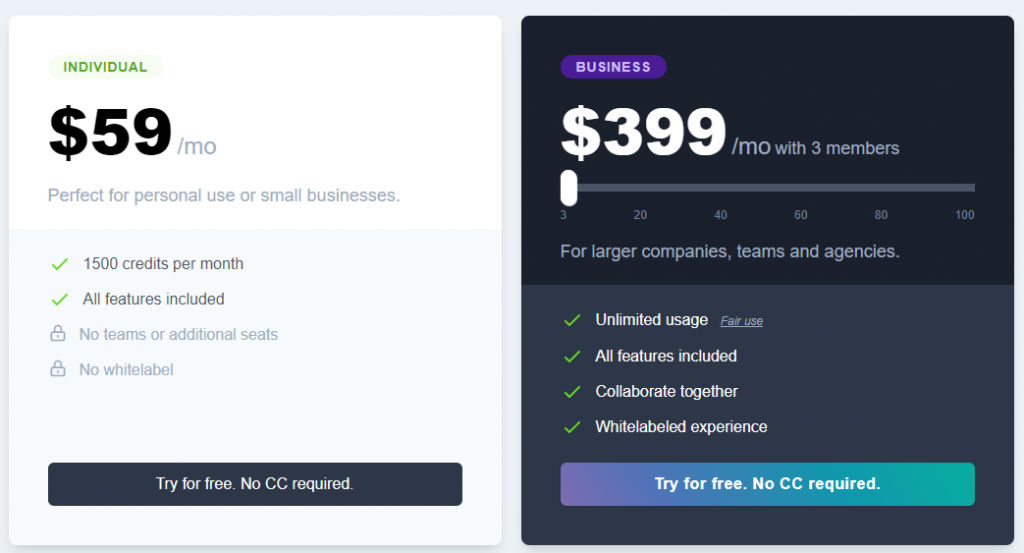 Final thoughts on AI Copywriting tools
Artificial Intelligence has made significant progress. It can produce readable and relevant content. However, the quality is still far below that of a human writer. IMO, AI copywriting tools work best as an assistant to human writers in the writing process. They can help reduce the time spent on writing the copy by hours.
Let us know what you think in the comment section below. Or hit us up on Twitter or LinkedIn.